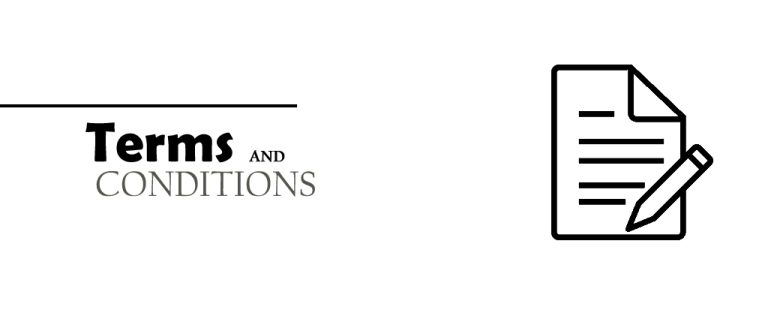 TERMS AND CONDITIONS FOR CONSUMERS
Please read these terms of sale carefully before placing your order and keep a copy of these terms and your order for future reference
For business terms and conditions, please refer to our Business Section
1. FORMAT OF THE CONTRACT
1.1 These terms and conditions apply to CONSUMERS ONLY and do not apply to goods purchased for commercial use by organisations such as businesses and educational or government establishments.
1.2 These terms of sale apply to all goods supplied by OCUK Limited trading as Overclockers UK, whose registered office is at Unit 5 Lymedale Cross, Lower Milehouse Lane, Newcastle-under-Lyme, Staffordshire, ST5 9BT, registered in England number 03869866 (the "Supplier").
1.3 No contract exists between you and the Supplier for the sale of any goods until the Supplier has received and accepted your order and the Supplier has received payment in full (in cleared funds). Acceptance of your order will be communicated to you by way of email at the point of dispatch of the products. Acceptance will be deemed complete and will be deemed for all purposes to have been effectively communicated to you at the time the Supplier sends the e-mail to you (whether or not you receive that e-mail).
1.4 By way of clarification, an acknowledgement of your order will be sent to you via e-mail when you place your order, but acceptance of your offer to buy the goods will not take place until the Supplier has shipped your order.
1.5 The contract is subject to your right of cancellation (see below).
1.6 The Supplier may change these terms of sale without notice to you in relation to future sales.
2. DESCRIPTION AND PRICE OF THE GOODS
2.1 The description and price of the goods you order will be as shown on the Supplier's website at the time you place your order.
2.2 The goods are subject to availability. If on receipt of your order the goods you have ordered are not available in stock, the Supplier will inform you as soon as possible and refund or re-credit you for any sum that has been paid by you or debited from your credit card for the goods.
2.3 Every effort is made to ensure that prices shown on the Supplier's website are accurate at the time you place your order. If an error is found, the Supplier will inform you as soon as possible and offer you the option of reconfirming your order at the correct price, or cancelling your order. If the Supplier does not receive an order confirmation within 14 days of informing you of the error, the order will be cancelled automatically. If you cancel, the Supplier will refund or re-credit you for any sum that has been paid by you or debited from your credit card for the goods.
2.4 In addition to the price, you may be required to pay a delivery charge for the goods.
2.5 The Supplier warrants that the goods will at the time of delivery correspond to the description given by the Supplier. It is your responsibility to check the compatibility and suitability of goods for any particular purpose before ordering. The Supplier reserves the right to make without notice such minor modifications in specifications, designs or materials as it may deem necessary or desirable by experience.
3. PAYMENT
3.1 Payment for the goods and delivery charges can be made by any method shown on the Supplier's website at the time you place your order. Payment shall be due before the delivery date and time for payment shall be of the essence.
3.2 There will be no delivery until cleared funds are received.
3.3 Payments shall be made by you without any deduction whether by way of set-off, counterclaim, discount, abatement or otherwise unless you have a valid court order requiring an amount equal to such deduction to be paid by the Supplier to you.
4. DELIVERY
4.1 The goods you order will be delivered to the address you give when you place your order, except that some deliveries are not made outside the United Kingdom.
4.3 If delivery cannot be made to your address for reasons under the Supplier's control the Supplier will inform you as soon as possible and refund or re-credit you for any sum that has been paid by you or debited from your credit card for delivery.
4.4 If you deliberately fail to take delivery of the goods (otherwise than by reason of circumstances under control of the Supplier) then without prejudice to any other right or remedy available to the Supplier, the Supplier may:

  4.4.1 store the goods until actual delivery and charge you for reasonable costs (including insurance) of storage; or
  4.4.2 sell the goods at the best readily obtainable price and (after deducting all reasonable storage and selling expenses) account to you for any excess over the price you agreed to pay for the goods or charge you for any shortfall below the price you agreed to pay for the goods.

4.5 If you fail to take delivery because you have cancelled your contract under the The Consumer Contracts (Information, Cancellation and Additional Charges) Regulations 2013 the Supplier shall refund or re-credit you within 14 days for any sum that has been paid by you or debited from your credit card for the goods, less any expenses incurred for failed delivery.
4.6 Every effort will be made to deliver the goods as soon as possible after your order has been accepted. However, the Supplier will not be liable for any loss or damage suffered by you through reasonable or unavoidable delay in delivery. In this case, the Supplier will inform you as soon as possible.
4.7 Time for delivery shall not be of the essence. The goods may be delivered by the Supplier in advance of the quoted delivery date.
4.8 Upon receipt of your order you will be asked to sign for the goods received in good condition. If you are unable to check the contents of the package at that moment in time please sign for the parcel as "UNCHECKED". Failure to do so may affect any warranty claims that you make thereafter.
4.9 You shall report any damage or shortage to the Supplier in writing within 2 working days of delivery. Provided prompt notice of transit damage or loss is given and provided it is proved to the Supplier's satisfaction that such damage occurred in transit, the Supplier will refund, repair or replace such goods free of charge to you.
5 RISK/TITLE
5.1 The goods are at your risk from the time of delivery.
5.2 Ownership of the goods shall not pass to you until the Supplier has received in full (in cash or cleared funds) all sums due to it in respect of:

  5.2.1 the goods, and
  5.2.2 all other sums which are or which become due to the Supplier from you on any account.

5.3 The Supplier shall be entitled to recover payment for the goods notwithstanding that ownership of any of the goods has not passed from the Supplier.
6. RIGHT TO CANCEL
6.1 The terms and conditions of sale detailed below are provided for your information, in line with legislation contained in The Consumer Contracts (Information, Cancellation and Additional Charges) Regulations 2013. This legislation covers items bought where there is no direct contact between the Supplier and the consumer. It does not apply where goods are bought for business use, from showrooms, fairs or exhibitions.
6.2 You have the right to cancel this contract within 14 days without giving any reason.
6.3 The cancellation period will expire after 14 days from the day on which you acquire, or a third party other than the carrier and indicated by you acquires, physical possession of the goods.
6.4 To exercise the right to cancel, you must inform us [OCUK Ltd, 5 Lymedale Cross, Lower Milehouse Lane, Newcastle-under-Lyme, ST5 9BT] of your decision to cancel this contract by a clear statement (e.g. a letter sent by post, fax or e-mail). You may send a webticket with the relevant subject selected to cancel an order.
6.5 To meet the cancellation deadline, it is sufficient for you to send your communication concerning your exercise of the right to cancel before the cancellation period has expired.
7. EFFECTS OF CANCELLATION
7.1 If you cancel this contract, we will reimburse to you all payments received from you, including the costs of delivery (except for the supplementary costs arising if you chose a type of delivery other than the least expensive type of standard delivery offered by us).
7.2 We may make a deduction from the reimbursement for loss in value of any goods supplied, if the loss is the result of unnecessary handling by you.
7.3 We will make the reimbursement without undue delay, and not later than

14 days after the day we receive back from you any goods supplied, or
(if earlier) 14 days after the day you provide evidence that you have returned the goods, or
if there were no goods supplied, 14 days after the day on which we are informed about your decision to cancel this contract.

7.4 We will make the reimbursement using the same means of payment as you used for the initial transaction, unless you have expressly agreed otherwise; in any event, you will not incur any fees as a result of the reimbursement.
7.5 We may withhold reimbursement until we have received the goods back or you have supplied evidence of having sent back the goods, whichever is the earliest.
7.6 You shall send back the goods or hand them over to us without undue delay and in any event not later than 14 days from the day on which you communicate your cancellation from this contract to us. The deadline is met if you send back the goods before the period of 14 days has expired.
7.7 You will have to bear the direct cost of returning the goods
7.8 You are only liable for any diminished value of the goods resulting from the handling other than what is necessary to establish the nature, characteristics and functioning of the goods.
8. WARRANTY
8.1 All goods supplied by the Supplier are warranted free from defects for 12 months from the date of supply (unless otherwise stated). This warranty does not affect your statutory rights as a consumer.
8.2 This warranty does not apply to any defect in the goods arising from fair wear and tear, wilful damage, accident, negligence by you or any third party, cryptocurrency mining or any other use otherwise than as recommended by the Supplier, failure to follow the Supplier's instructions, or any alteration or repair carried out without the Supplier's approval.
8.3 If the goods supplied to you are damaged on delivery, you should notify the Supplier in writing via the e-mail address or fax number shown below within 2 working days.
8.4 If the goods supplied to you develop a defect while under warranty or you have any other complaint about the goods, you should notify the Supplier in writing via the e-mail address or fax number shown below, as soon as possible, but in any event within 7 days of the date you discovered or ought to have discovered the damage, defect or complaint.
8.5 You must obtain a returns number for any goods returned to the Supplier and this returns number must be clearly shown on the returned parcels.
9. LIMITATION OF LIABILITY
9.1 the Supplier's total liability in contract, tort (including negligence or breach of statutory duty), misrepresentation, restitution or otherwise, arising in connection with the performance or contemplated performance of this agreement shall be limited to the price paid for the goods.
9.2 Nothing in these conditions excludes or limits the liability of the Supplier for death or personal injury caused by the Supplier's negligence or fraudulent misrepresentation.
10. DATA PROTECTION
The Supplier will take all reasonable precautions to keep the details of your order and payment secure but unless the Supplier is negligent, the Supplier will not be liable for unauthorised access to information supplied by you.
11. APPLICABLE LAW
These terms of sale and the supply of the goods will be subject to English law and the English courts will have jurisdiction in respect of any dispute arising from the contract.
12. WEEE
13. IMAGES
Product images are for illustrative purposes only.
14. PROMOTIONS & COMPETITION
Promotional items not claimed within 3 months of ordering may be lost, no alternative will be offered in such circumstances.
Competitions are open to residents of the UK aged 18 or over, excluding employees and their immediate families of Overclockers UK, its agents or anyone professionally connected with the promotion. By entering the prize draw, entrants confirm that they have read and agree to be bound by these terms and conditions and by the decisions of the Promoter, which are final in all matters relating to the promotion. Failure to do so will result in the forfeiture of the prize. The Promoter is OCUK Ltd/ The Promoter's Website can be found at: overclockers.co.uk To be eligible for a prize, like, follow and comment with what GPU you currently have. All winners will be informed via direct message within 7 days of the competition closing date and the winner will have 72 hours to respond. If they do not respond in this time then the prize will be awarded to another entrant. No Purchase necessary. There is 1 prize of a NVIDIA 3080 Graphics Card available. Prize subject to change and availability. All entries will be pooled and a winner selected at random after the prize draw closing date. Prizes are non-refundable and no cash alternative is available. Prizes must be taken as stated and no compensation will be payable if a winner is unable to use the prize as stated. The Promoter or its agencies will not be responsible for the non-inclusion of entries as a result of technical failures or otherwise, including any such failure which is within the control of The Promoter or its agencies. Proof of submission of entry is not proof of receipt of entry. The Promoter accepts no responsibility for any third party illegal or fraudulent action/inaction that may occur on or through the promotion, but reserves the right to take action against any third party it knows or has reasonable grounds to believe is responsible for such action/inaction. The Promoter reserves the right at its sole discretion to disqualify any person it finds to be tampering or to have tampered with the operation of the promotion or the Promoter promotional website, or to be acting in violation of these terms and conditions. Whilst we will always try to ensure that the promotional website is working as it should be, problems may occur from time to time. The promoter accepts no responsibility for any intermittent problems which may arise. The promoter reserves the right to amend, cancel or withdraw this promotion at any time. The Promoter reserves the right, at its sole discretion, to modify these Terms at any time, and limits its liability in relation to such action to the fullest extent permissible under English law. We will not pass on your personal information to third parties or any other organisations without your permission or unless we are permitted by law to do so.
15. AGE RESTRICTIONS
You agree to be of legal age to purchase and/or use any product that must adhere to official or recommended age ratings.
16. FORCE MAJEURE
The Supplier will not be under any liability whatsoever in the event that the Supplier is prevented or delayed from supplying or making delivery of any goods by any reason or cause beyond the Supplier's control. These events include acts of God, civil commotion, riots, flood, drought, fire, legislation or any acts by third party companies or individuals not either under contract to or employed by the Supplier.
17. PRIVACY
Most browsers are automatically set to accept cookies. But, if you wish, you can configure your browser to restrict cookies or block all cookies by changing your browser settings. You can visit youronlinechoices which contains comprehensive information on how to do this on a wide variety of browsers.

You will also find details on how to delete cookies from your computer as well as more general information about cookies. For information on how to do this on the browser of your mobile phone you will need to refer to your handset manual.

If you wish to block all cookies but those essential to the operation of the website you will need to allow the cookies ocukbasketid and ocukvatdisplay and the session cookie phpsessid. For more information on parties authorised to place cookies on our website, please read our Cookies and Privacy.
18. COMPLAINTS PROCEDURE
Our staff are empowered to provide exemplary after care services where we endeavour to service and cater for any and every customer requirement. In the unlikely event of unsatisfactory proportions, we encourage you to contact the relevant channels of support and flag up your issue. Please contact us and select the relevant complaint subject. We will then ensure a member of our management team will contact you within 24 working hours.